Our first STREAMup of the year was geared around Live Streaming Latency. Our  Executive Director kicked off the event with an overview of the alliance, followed by an excellent presentation from Steve Miller Jones at Limelight, who is also one of the Live Streaming Working Group Chairs. As has now become a tradition, the group played an interactive trivia game; this time, the theme was live streaming and "The Mandalorian", followed by a social time in Gather.
This STREAMup was held on March 16, 2021 from 4:30pm until 6:00pm (EST).
The topic for this STREAMup was live streaming latency.

2021 East Coast STREAMup Plenary Presentation
---
This plenary part of the 2021 East Coast Streaming Video Alliance STREAMup was delivered by Jason Thibeault, Executive Director. It includes housekeeping, schedule for the event, and an overview of the Alliance.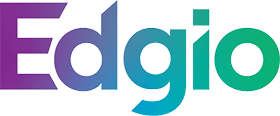 Streaming Live…In Under a Second
---
Photos are not yet available for this meetup but will be posted soon.
Not a Member Yet? Join Today!
If you'd like to be able to attend our member meetings and join in the working group discussions, joining is easy and only takes a few minutes. Once we receive your application, we'll process it, get you into the system, and send you information about accessing our intranet where you can register for upcoming meetings.