Why Did Vecima Join the Streaming Video Technology Alliance?
Vecima has been delivering video to consumers since the early days of cable and evolved with the industry every step of the way to over-the-top (OTT) streaming. We joined the SVTA in 2016 to share our experience and learn from others. Our solutions help strengthen the entire video streaming space, and our large caching footprint intersects with many organizations in the SVTA and throughout the video streaming ecosystem. Being an SVTA member gives us a seat at the table for important industry discussions and decisions. We also find that the working groups, meet-ups, and other networking opportunities often lead to unexpected synergies.
What Do You Believe is the Biggest Technical Challenge Facing the Streaming Video Industry the SVTA Can Help Address?
It's no secret that the sheer (and fast-growing) volume of video content being delivered across the internet creates a significant challenge for the industry in satisfying that customer demand. Open Caching is an innovative solution to this challenge and provides a way of reliably delivering content to a large number of consumers with consistent high quality. In addition to the proliferation of video consumers, we are also seeing an increase in content providers, with emerging service concepts like FAST contributing to that increase. As these content providers, and new services, enter the space, the need for highly multi-tenant Open Caching Systems will grow as well. Multi-tenancy is an essential aspect of any Open Caching-compatible content delivery network (CDN). In 2022, Vecima collaborated with other members of the SVTA in the Open Caching Testbed Initiative to achieve the first successful test of Vecima's MediaScale™ Open CDN provisioned for multiple upstream tenants.
How Does an Organization Like the SVTA Bring Value to the Industry?
The SVTA creates a safe space for innovation where the work is collaborative by nature. A good example of this is the Open Caching Testbed Initiative which allows us to test our solutions against other Open Caching providers, with the goal of establishing these industry-wide standards with demonstrable interoperability. There's minimal red tape. Conversations aren't guarded. We're simply working to move the industry forward.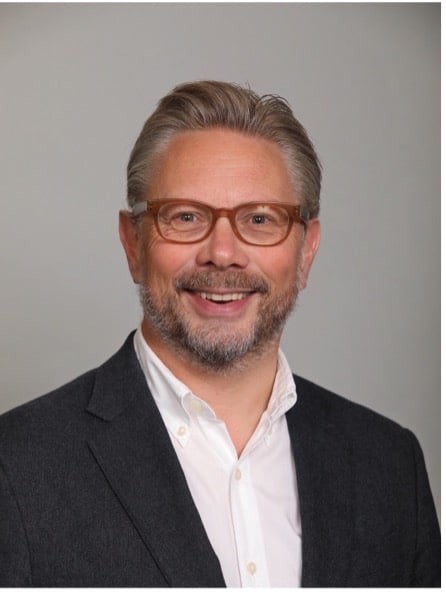 Nick Dunkin
Director Software Architecture and NPI
Vecima Networks Inc. (TSX: VCM) is leading the global evolution to the multi-gigabit, content-rich networks of the future. Our talented people deliver future-ready software, services, and integrated platforms that power broadband and video streaming networks, monitor and manage transportation, and transform experiences in homes, businesses, and everywhere people connect. We help our customers evolve their networks with cloud-based solutions that deliver ground-breaking speed, superior video quality, and exciting new services to their subscribers. As an SVTA member, we are heavily involved in the Open Caching Testbed Initiative. There is power in connectivity – it enables people, businesses, and communities to grow and thrive.