Limelight State of Online Video 2020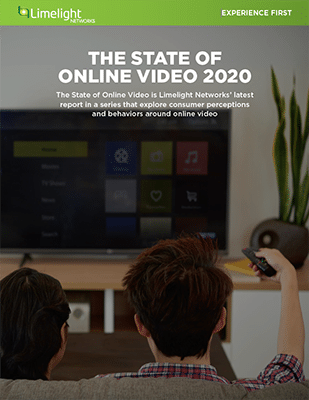 Limelight's State of Online Video 2020 research report highlights the latest findings in an ongoing series of consumer surveys about online viewing habits and opinions. This report is based on 5,000 responses from consumers in France, Germany, India, Indonesia, Italy, Japan, Singapore, South Korea, the United Kingdom, and the United States, ages 18 and older, who watch one hour or more of online video content each week.

Conviva Q4 2020 Streaming Report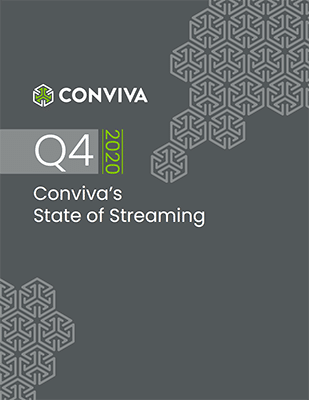 Conviva is the intelligence cloud for streaming media. We analyze content, social media, advertising, and quality of experience, including 1.8 trillion real-time events per day via 3.3 billion applications streaming on devices in 180 countries. In this report, we will share details on the closing quarter of 2020. While many industries struggled amid the pressures of COVID-19, streaming comparatively flourished. New streaming services emerged from well-established television players, capturing the hearts and minds and dollars of entertainment-starved fans. Social media rose to the occasion in 2020 as well, as organizations waded through murky waters deploying data to stake their beachhead amidst the swells.

The following are recurring research reports, updated each year by their respective company.

Video Developer Report (2021)
Bitmovin's Annual Video Developer Report provides key insights into the evolving technology trends of the digital video industry. This report acts as a handy reference for how the video streaming industry is shaped by consumer demands and technology challenges for the coming year.
Industry Research and Analysis
There are a number of excellent research and analyst firms providing reports about the streaming video/OTT market, trends, technologies, and more. Some technology vendors and professional services firms have also produced insightful consumer or industry research. We have collected some of those reports below. Click on the link to go to the report page. In some cases, where the report is provided free-of-charge, we have linked to it directly. You may need Adobe Acrobat Reader to view these documents. If there is a report, some vendor research, or a tool that's missing, please let us know!
Interactive Research Tools