Q2 2023: New Orleans, LA (May 17 and 18)
Hosted by

Hosted by

After three years of it's originally scheduled date, we finally met in New Orleans; and it was a blast. The meeting was held immediately following the launch of our first ever public conference, SEGMENTS. With over 60 people in attendance, our members participated in engaging technical sessions as well as fun networking events, that included axe throwing and a second line parade through the streets in NOLA.
This meeting was held from May 17th, 2023 to May 18th, 2023.
Below are links to keynote presentations given during the meeting. Other presentations, delivered as part of working group sessions, are listed in the working group topic details.
---
Opening plenary presentation by Jason Thibeault at the SVTA Q2 2023 Member Meeting in New Orleans, LA.
Presenters include:

Working Group Topics and Materials
Advertising Working Group
Edge Storage Sub-Working Group
Immersive Video Study Group
---
Presenters include:

---
Presenters include: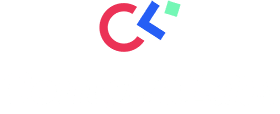 ---
Presenters include:

Live Streaming Working Group
Measurement/QoE Working Group
---
Presenters include:

Networking and Transport Working Group
Open Caching Working Group
Players and Playback Study Group
Privacy and Protection Working Group
Not a Member Yet? Join Today!
If you'd like to be able to attend our member meetings and join in the working group discussions, joining is easy and only takes a few minutes. Once we receive your application, we'll process it, get you into the system, and send you information about accessing our intranet where you can register for upcoming meetings.