Q3/Q4 2022: Charleston, SC (October 18 & 19)
Hosted by

Hosted by

We are finally back! After almost three years of meeting via Zoom, SVTA members were able to meet in person in charming Charleston, and how great that was! We had  a record number of breakout sessions with engaging discussions and project updates. And a super fun sunset cruise on a beautiful evening.  Check out the photos below!
This meeting was held from October 18th, 2022 to October 19th, 2022.
Below are links to keynote presentations given during the meeting. Other presentations, delivered as part of working group sessions, are listed in the working group topic details.
---
Welcome message and introduction plenary presentation to the SVTA Q3/Q4 2022 member meeting.
Presenters include:

Working Group Topics and Materials
Advertising Working Group
Edge Storage Sub-Working Group
Immersive Video Study Group
---
Presenters include: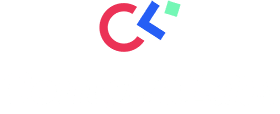 Live Streaming Working Group
Measurement/QoE Working Group
Networking and Transport Working Group
Open Caching Working Group
Privacy and Protection Working Group
Not a Member Yet? Join Today!
If you'd like to be able to attend our member meetings and join in the working group discussions, joining is easy and only takes a few minutes. Once we receive your application, we'll process it, get you into the system, and send you information about accessing our intranet where you can register for upcoming meetings.