Why Did Qwilt Join the Streaming Video Alliance?
Qwilt's history with the Streaming Video Alliance is fairly unique, as we were one of the Founding Members in 2014, along with Cisco, Comcast/NBC Universal, Fox, Liberty Global, Verizon and others. Before the Alliance was launched, we had extensive discussions with the other Founding Members about the need for an industry forum whose sole focus was streaming. Moreover, unlike other industry forums and standards bodies, we saw the need for a forum that included the end-to-end streaming value chain with representation from the entire ecosystem.  We wanted members who would be willing to engage in deep collaboration around initiatives like Open Caching, ultimately making the streaming experience better for consumers and enabling streaming to flourish.  We are proud that Qwilt had a seat at the table during this formative stage of the Alliance. Since its inception, Qwilt has held an Alliance Board seat and either chaired or co-chaired the Open Caching Working Group. We are especially proud of the contributions we've made over the years to help shape the vision and direction of the Alliance and to help drive the meaningful work happening in the Alliance's many working groups.  In the case of the Open Caching Working Group, we are especially proud of the long-term collaboration which resulted in six specifications, all unanimously approved by Alliance members, and most importantly, a commercialized offering of Open Caching that has been deployed by service providers around the world. Seeing this progression – from discussions to specifications to commercial offerings and operational deployments – is very rewarding and speaks to the value the Alliance brings to streaming. During the six and a half years we have been a part of the organization, we have seen tremendous progress across many aspects of the streaming experience. We applaud the companies that have joined together to make a difference in this rapidly growing and ever-changing industry. Membership has grown during this time, but in our view, the real sign of success is the myriad working group deliverables – specifications, best practices and white papers that result in new architectures, improved operations, better cross ecosystem coordination, new use cases and, ultimately, better experiences for all streamers.
What Do You Believe is the Biggest Technical Challenge Facing the Streaming Video Industry the Alliance Can Help Address?
The content delivery architecture and business model need to change to effectively meet streaming demand. Today's OTT content distribution model depends heavily on commercial CDNs building out their own infrastructure to handle growing demands, as well as adding enough capacity at peering and exchange points to ensure content reaches each ISP network. Many CDNs don't have the financial or operational strength, when compared with the ISPs with whom they interconnect to pass traffic, to stay well ahead of capacity demands; and even when they do, there is no guarantee that traffic from one CDN won't cause congestion for traffic from another as both try to ship their streams into ISP networks and on to consumers. Moreover, commercial CDNs lack the local network reach and scale when compared to last mile Internet service providers.  The service provider is simply closer to users and, therefore, better positioned and equipped to provide the delivery capacity and streaming quality demanded by users. Open Caching solves this problem by creating a platform that federates content delivery infrastructure, deployed deep inside last-mile service provider networks, into a global CDN with open APIs for content publishers. Only through the collaboration of many Alliance member companies has this solution become possible – bringing together content owners, service providers and streaming tech companies to develop specifications that capture the architecture, operations and interfaces for Open Caching. And it requires the ongoing cooperation of this team to ensure that Open Caching continues to deliver on the promises of a new content delivery model.
How Does an Organization Like the Streaming Video Alliance Bring Value to the Industry?
As streaming TV has shifted from novelty to norm over the last several years, it has becoming more and more important that the industry establish best practices across an increasingly complex and critical infrastructure. The last year has highlighted many things, including the importance of our streaming ecosystem to keep people connected and entertained. Through the fantastic work already done by the Alliance, and more collaborative work to come, we can continue to stream on – for work, play and whatever exciting new opportunities lie ahead.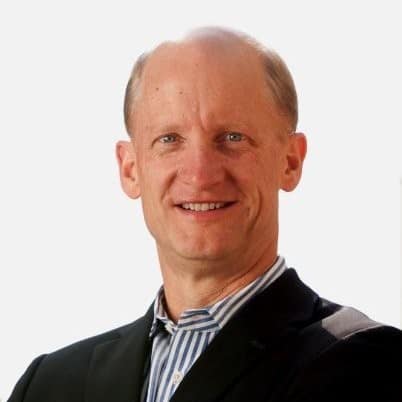 Mark Fisher
VP of Marketing and Business Development
Addressing a new generation of content with a new delivery architecture, Qwilt's Edge Cloud platform and Content Delivery Sharing solution target the dramatic growth of streaming media on service provider networks with a low-latency, web-scale content delivery solution. The Edge Cloud delivers unmatched performance, reducing latency to levels that make high-bandwidth applications such as live streaming, gaming, and VR video possible. Publishers and CDNs alike can make use of the Edge Cloud, unlocking new content delivery capabilities that only in-network distance can deliver. Qwilt offers an ecosystem-friendly set of open APIs as part of Qwilt's work within the Streaming Video Alliance, enabling high-quality live and on-demand streaming. A growing number of the world's leading cable, telco and mobile service providers rely on Qwilt for Edge Cloud applications.