Below is a list of all the SVTA published documents. These documents have passed the three-stage ratification process: a member vote (with comments), a board vote, and a final member vote (with no comments). Click on a document title to open the relevant document page where you can find more information or add it to the basket for download. Draft documents can be found on the SVTA Draft Documents page.
SVTA Published Document Search and Filter
Check the boxes of the filters you want to use. Uncheck them to clear them. Enter any text into the search field (results will refresh as you type).
SVTA1XXX: Whitepapers and tech briefs
SVTA2XXX: Technical specifications
SVTA3XXX: Liaison documents
SVTA5XXX: Best practices
SVTA6XXX: Software code projects (includes APIs)
This consumer research study, based on 1000 respondents, was fielded in late 2016 and explored attitudes and behaviors around watching…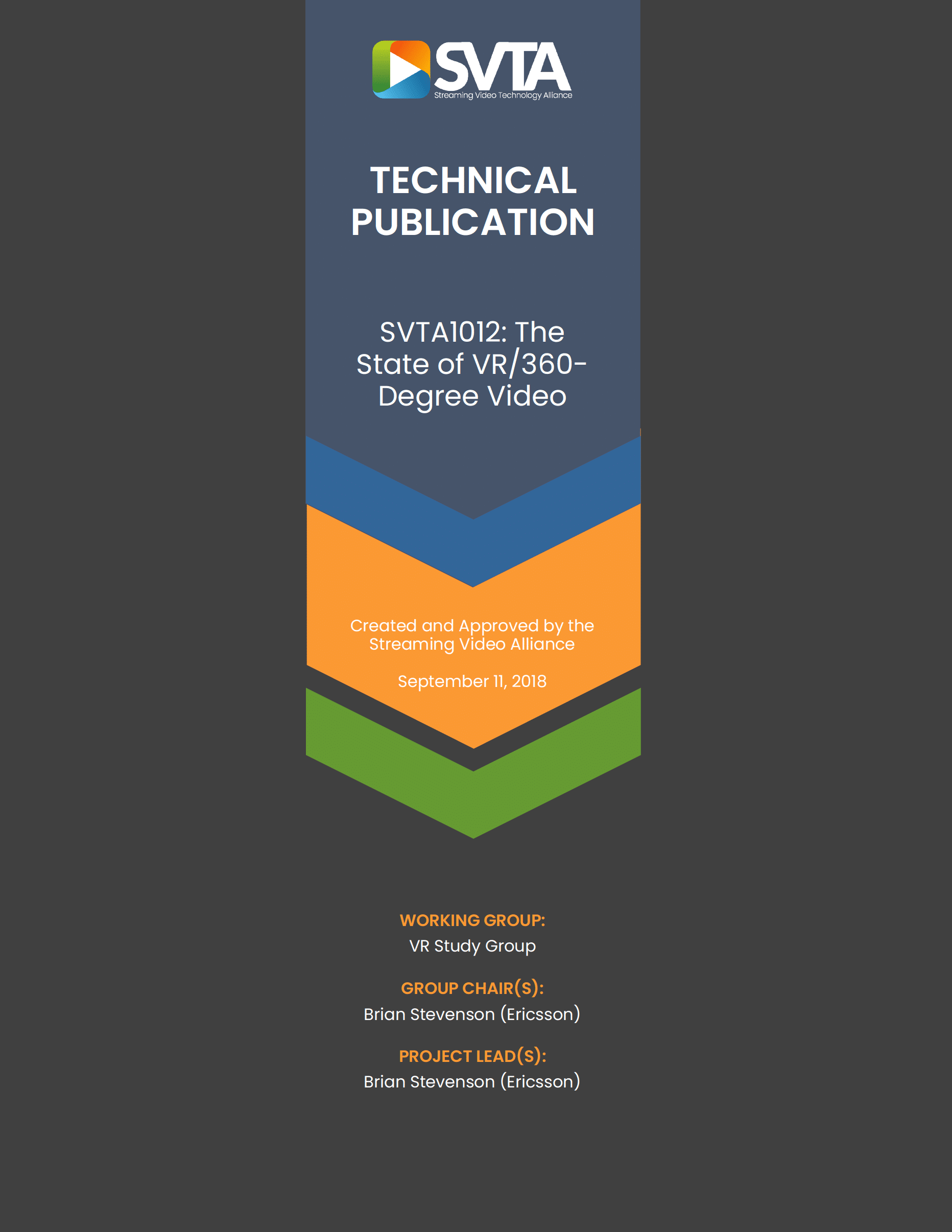 VR/360-degree video is an exciting evolution of traditional video content and both entertainment companies and traditional businesses are exploring its…
Delivering a great video experience requires content to be served as close to the end-user as possible. In this whitepaper,…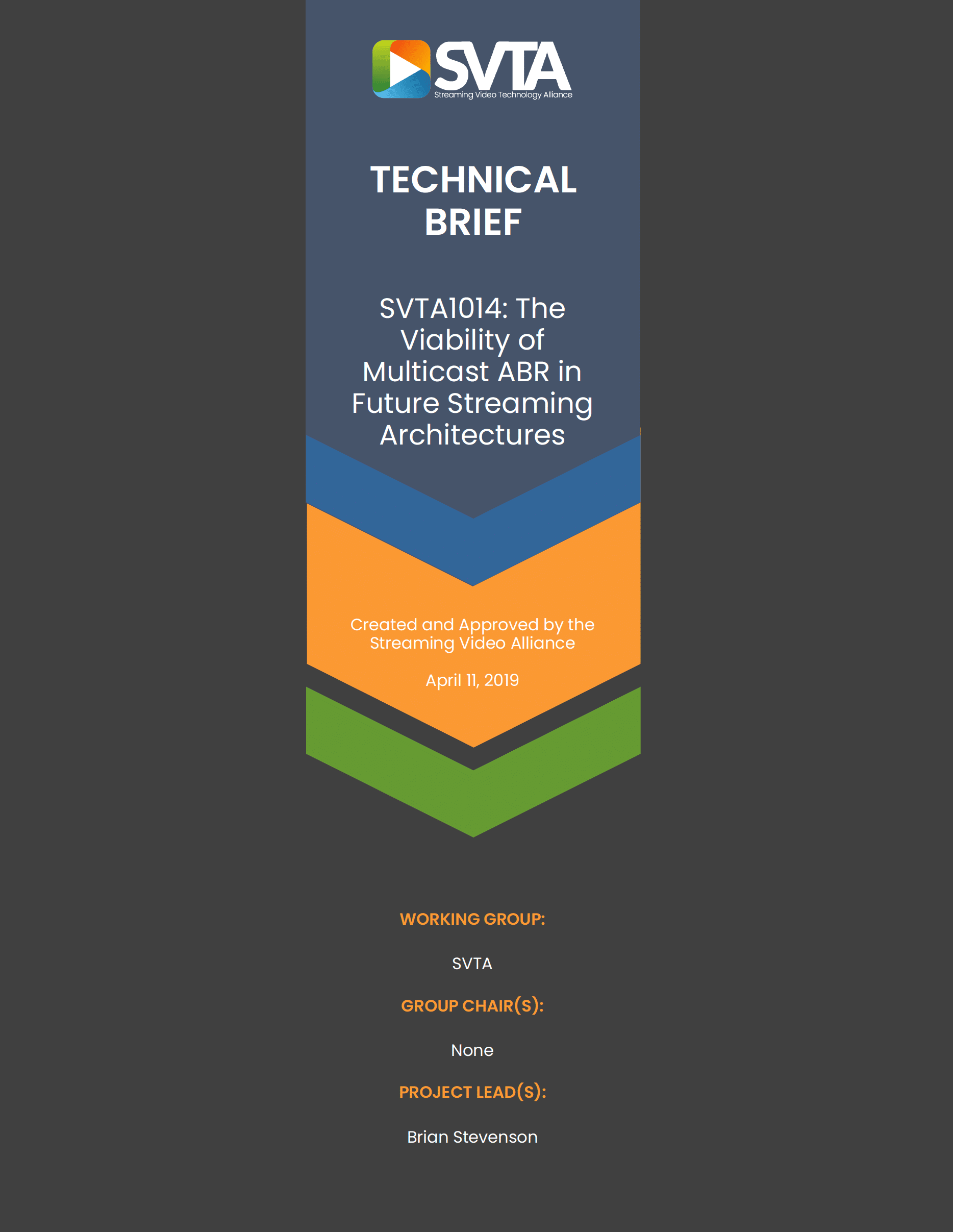 This paper explores the technology behind Multicast ABR and its potential to improve how video content is streamed over IP,…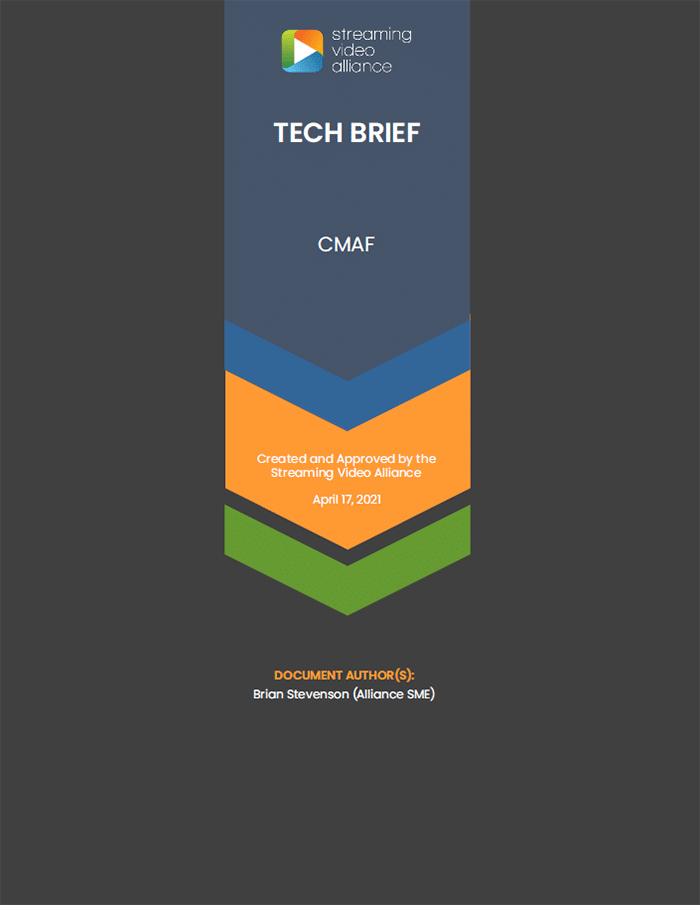 This document provides an explanation of the Common Media Application Format (CMAF) and the Alliance's position on it within a…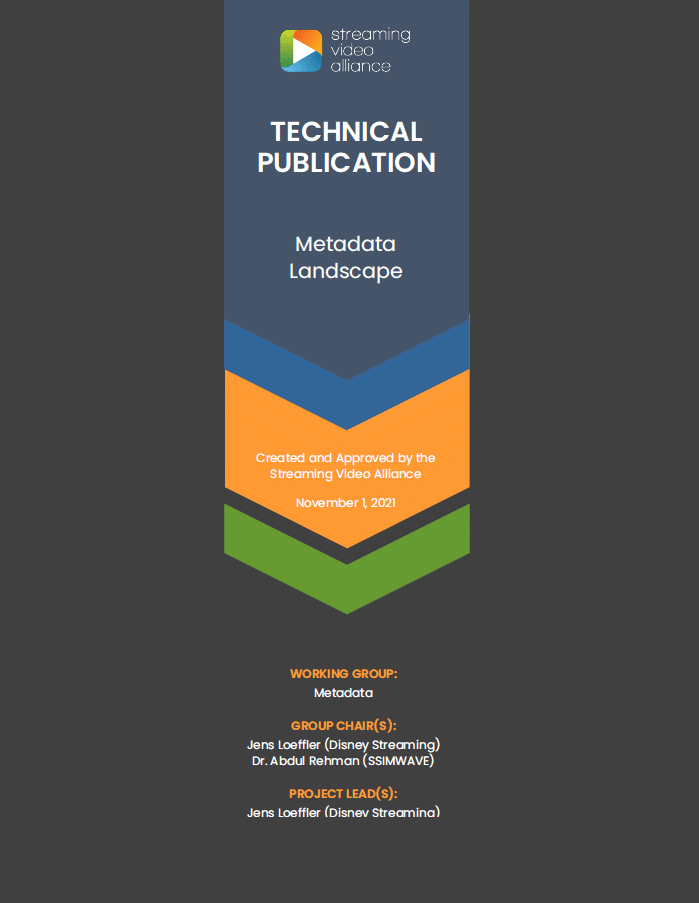 The evolution of content distribution models over the past decades has introduced a tremendous amount of flexibility for content processing…
5G is the fifth generation of cellular networks and it brings new capabilities that have the potential to create opportunities…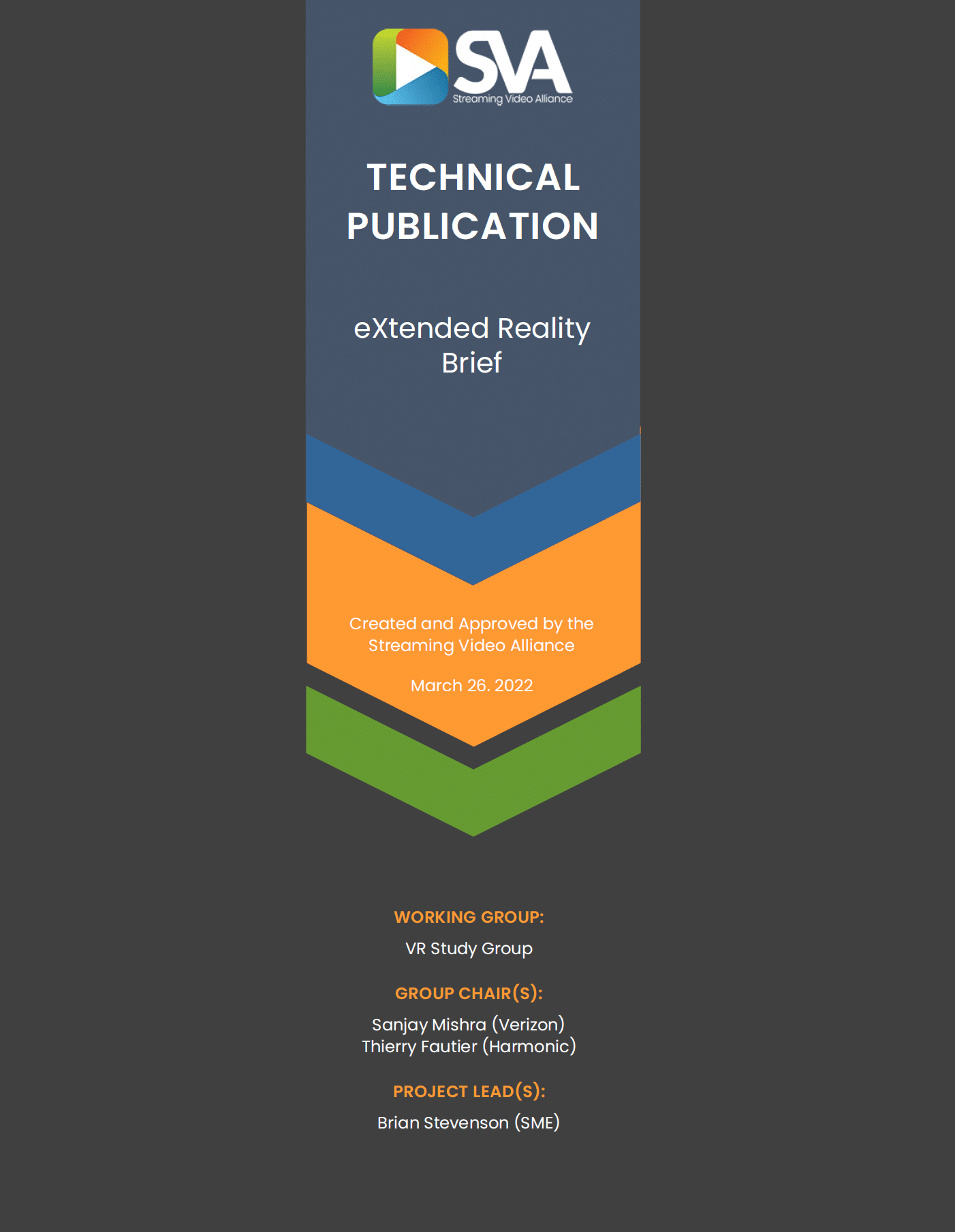 Extended Reality (XR) is becoming deeply ingrained in the consumer entertainment space and represents an interesting opportunity to provide immersive…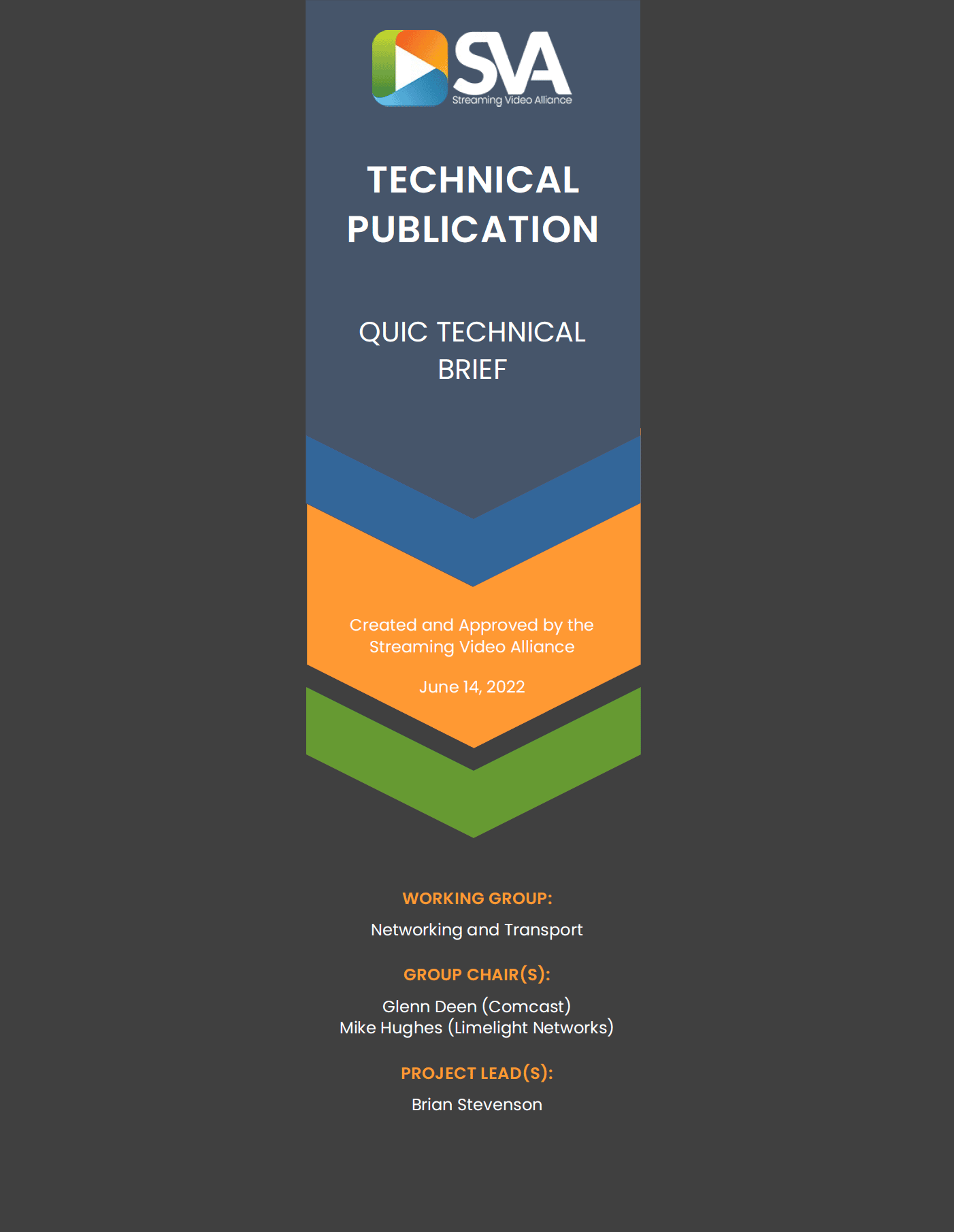 The SVTA QUIC Tech Brief examines some of the differences and improvements between TCP and QUIC and provides an overview…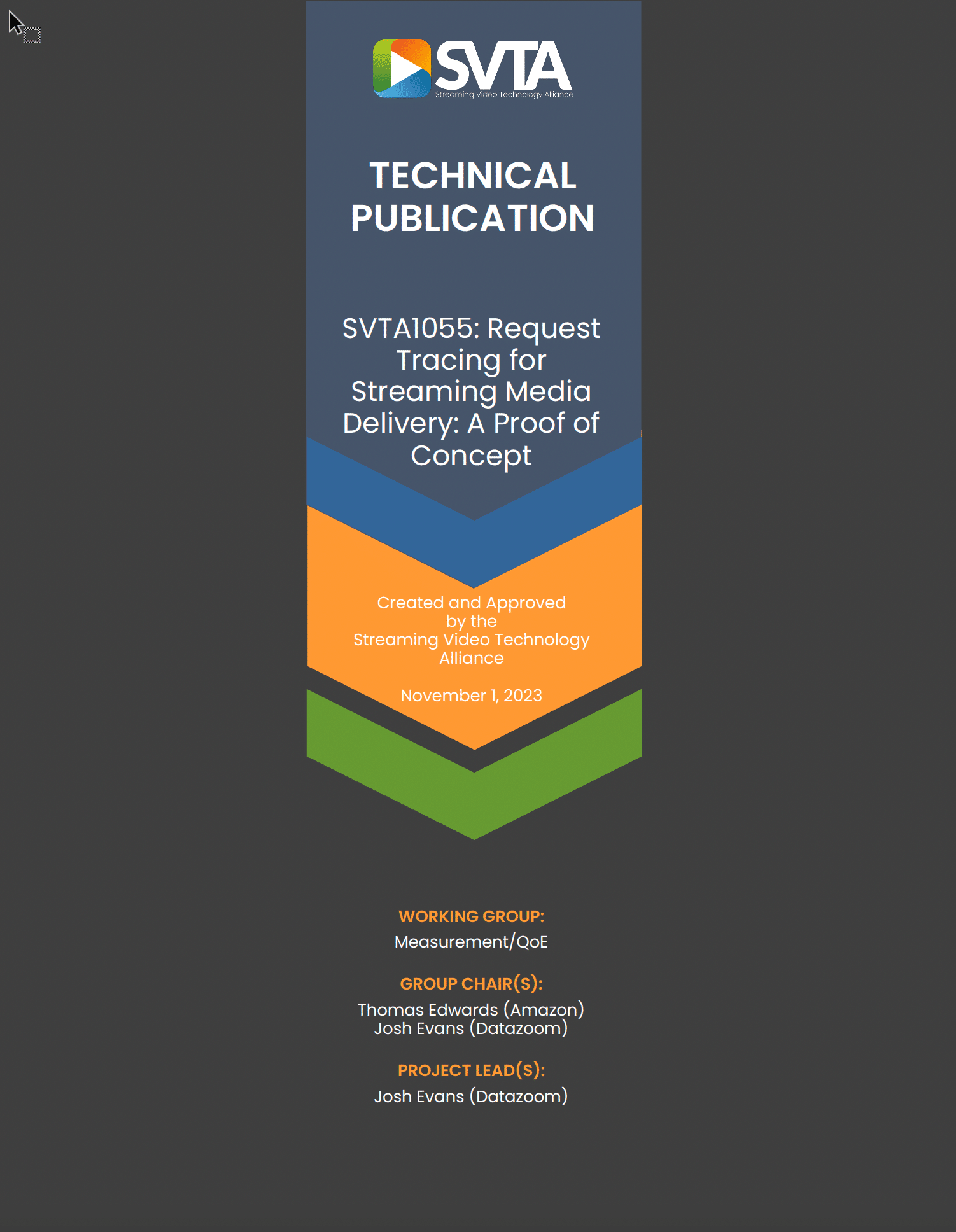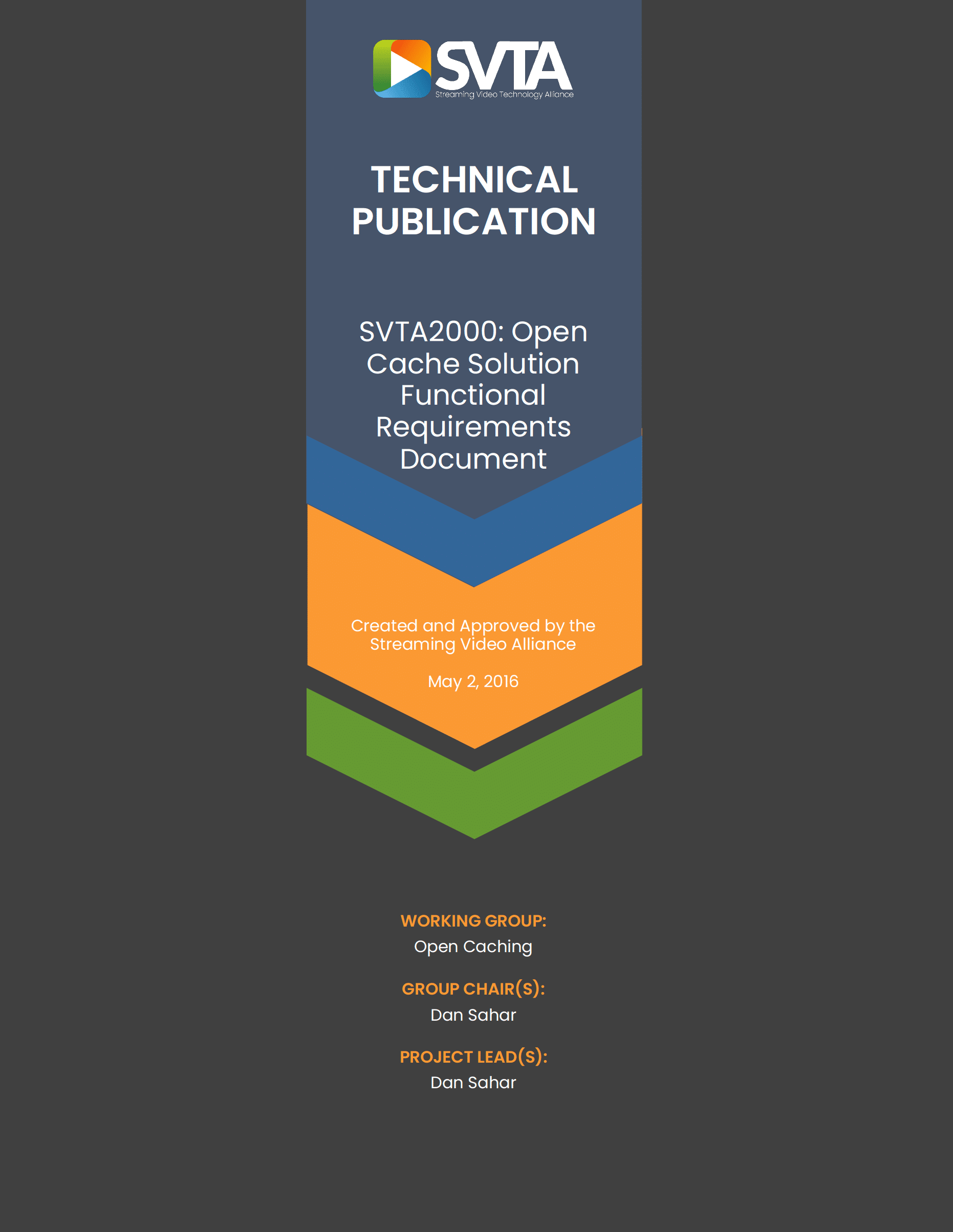 Problem statement and functional requirements of an open caching solution deployed by service providers to be used by content providers…
This document specifies requirements for Open Caching System (OCS) for Logging data to help track data acquisition and delivery of…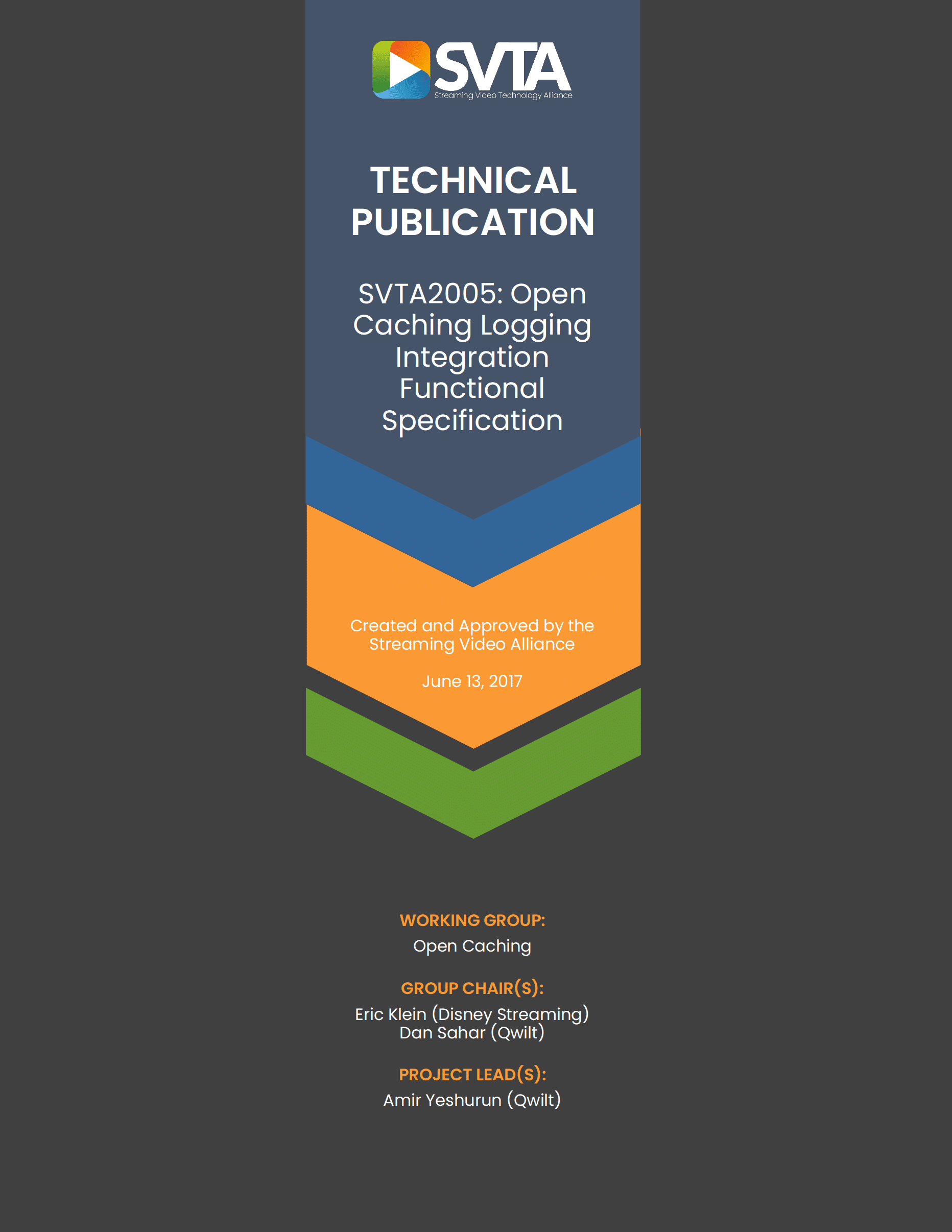 This document describes the process of provisioning a Logging Integration between a CDN and an ISP in an Open Caching…
This includes the functional specification of open-caching service provisioning interfaces enabling a CDN and an SP to exchange information to…
This document describes the high-level functional specification of open caching request routing and the required interfaces to enable request routing…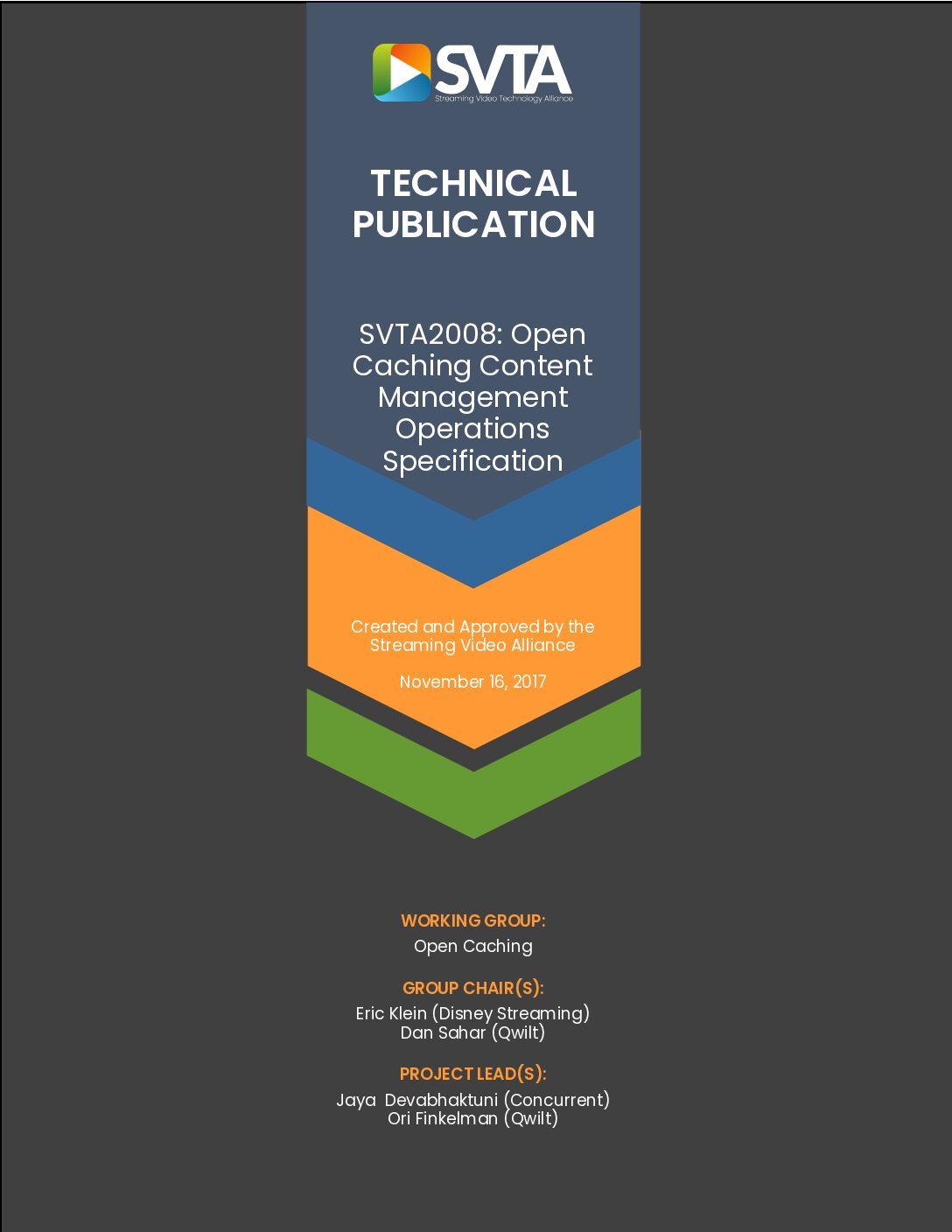 This document describes the functional specification of the Open Caching Content Management interface and the functionality requirements from the SP…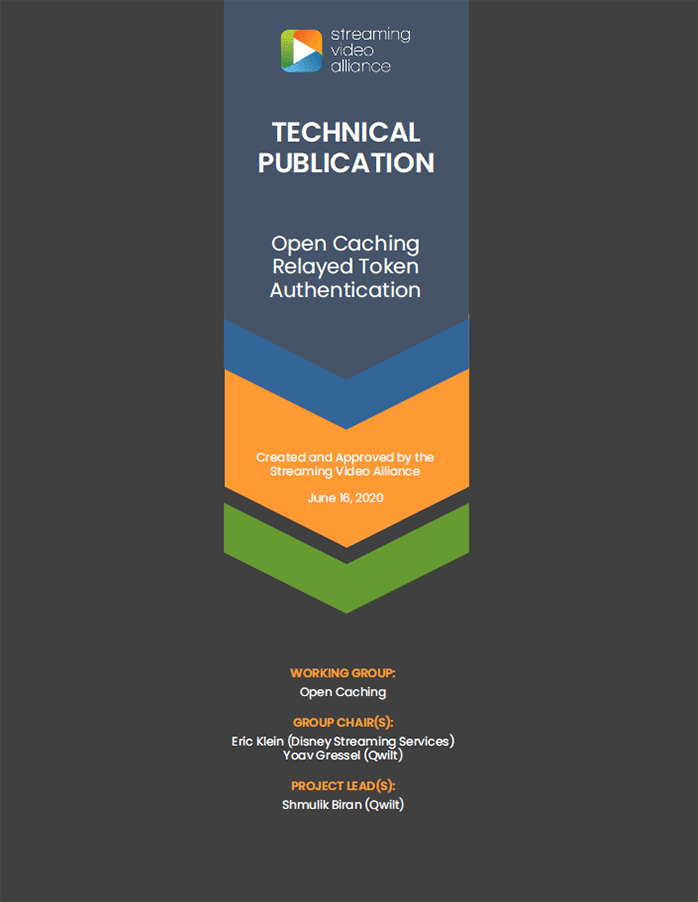 This document describes the functional specification of open-caching relayed-token-authentication mechanism. The focus is on generically supporting URI signing using this…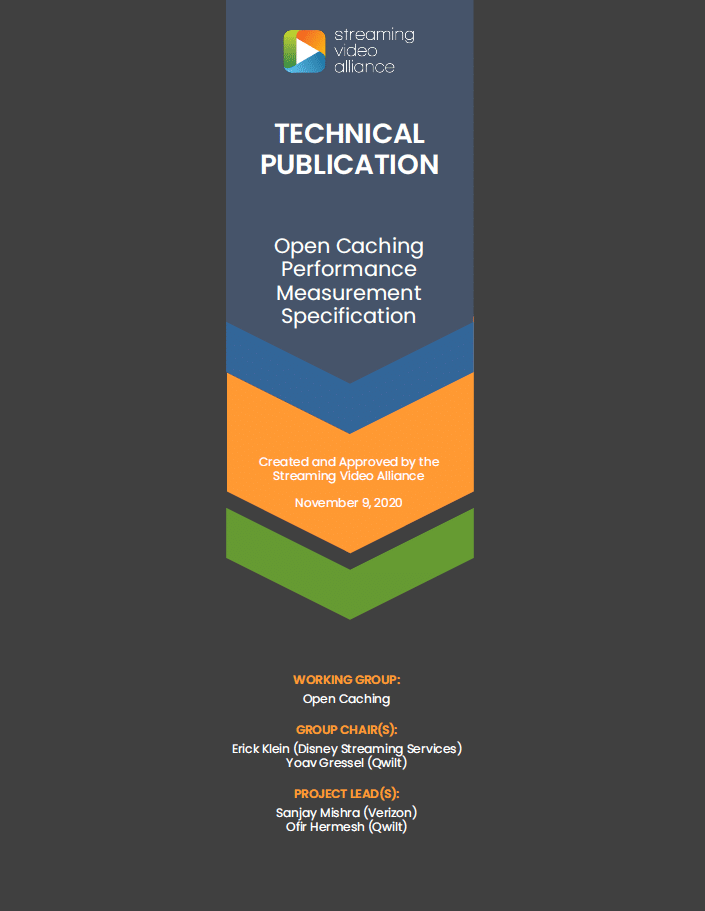 This document outlines measurement metrics for open-caching. The focus of this document is to outline key performance indicators related to…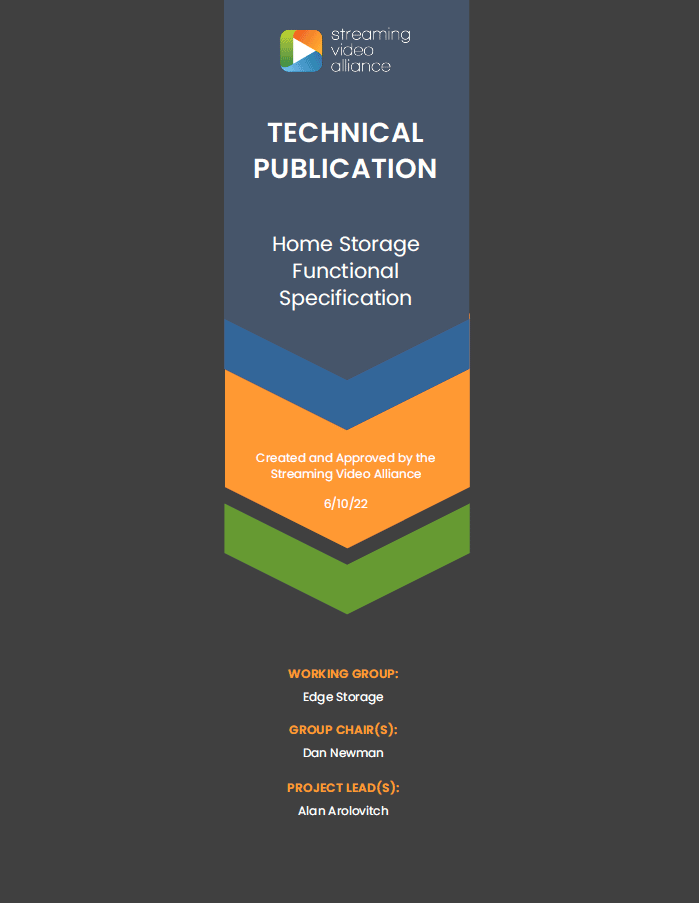 This document addresses use cases and functional requirements for the home storage open caching architecture. The Home Storage Open Caching…
This is the first part in a set of documents that specifies the motivational drivers, use cases, and standards for…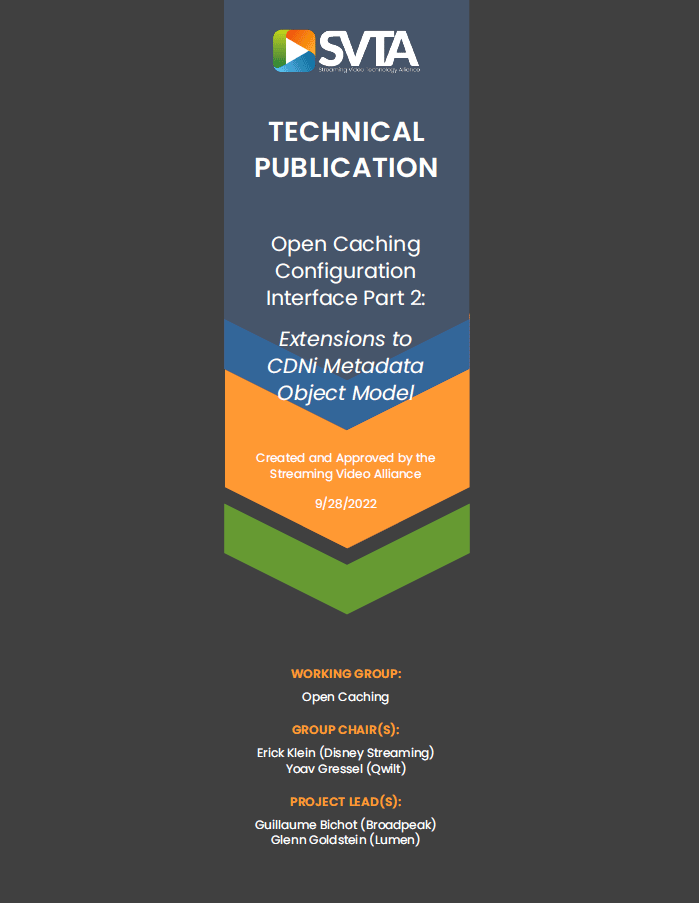 This is part two in a set of documents that specifies the motivational drivers, use cases, and standards for a…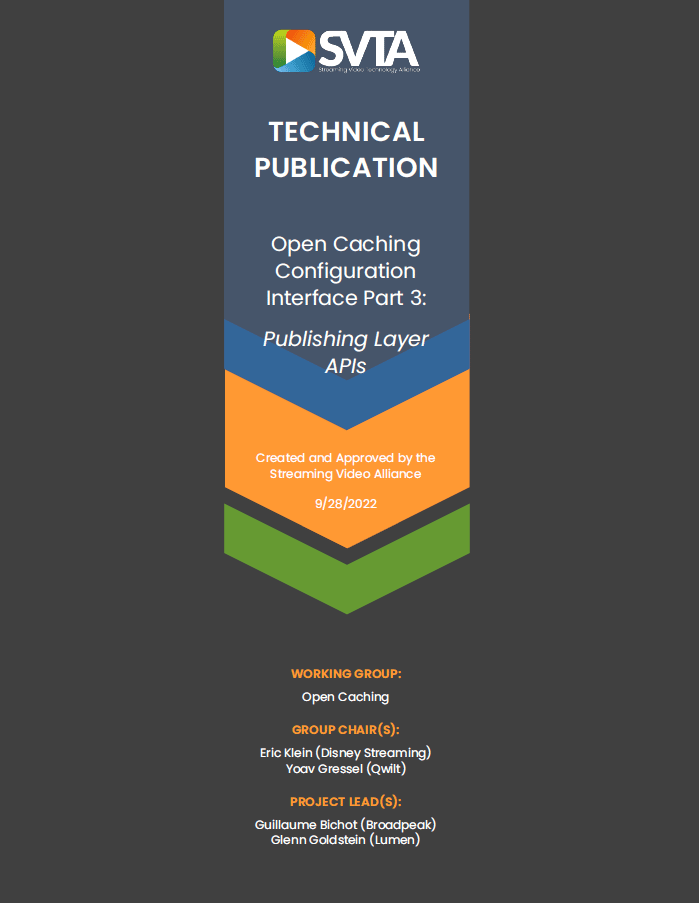 This is part three in a set of documents that specifies the motivations, use cases, and standards for a configuration…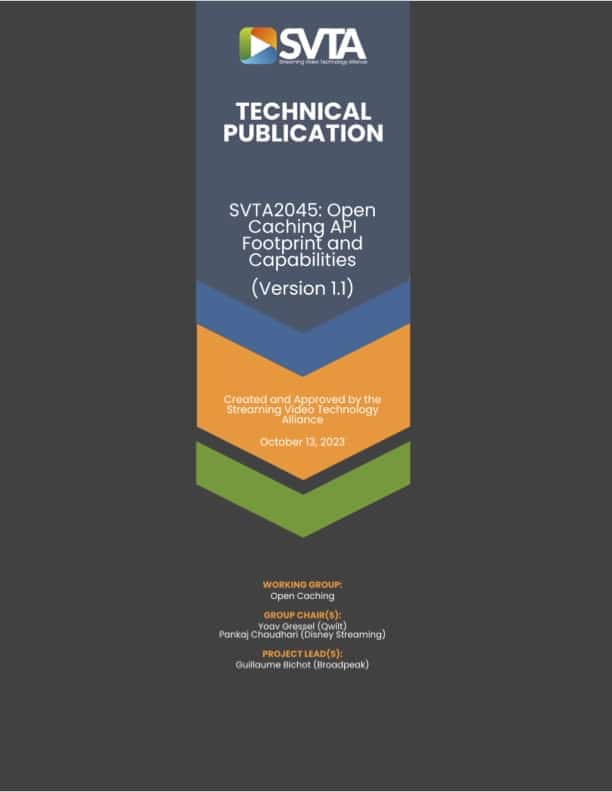 This document describes the Application Programming Interface (API) methods and data model related to the Footprint and Capabilities Interface. The…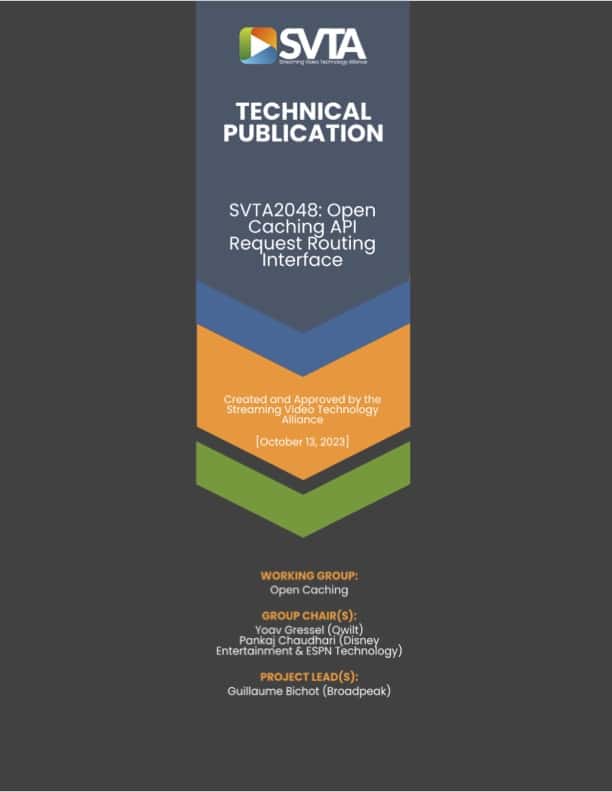 Content delivery delegation in open caching can be realized through two modes of request redirection, iterative and recursive. Open caching…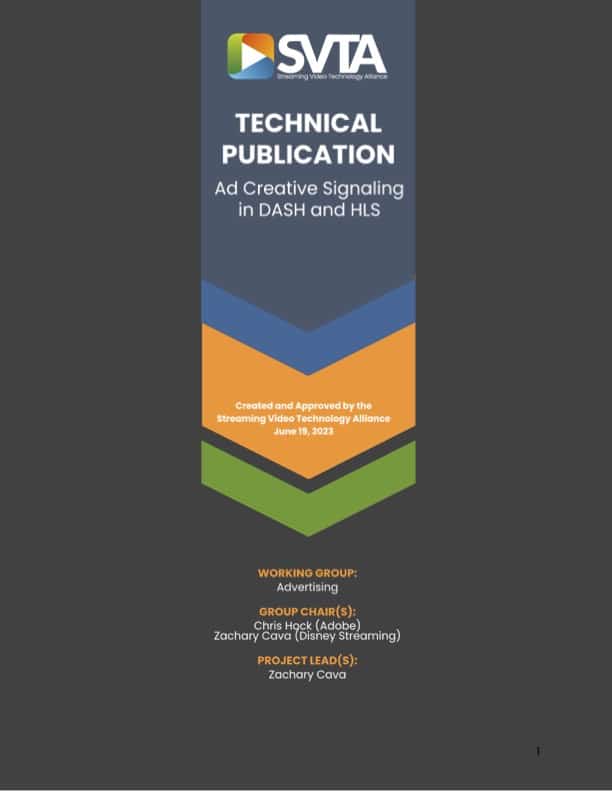 The two most common streaming formats for Adaptive Bitrate Streaming – Dynamic Adaptive Streaming over HTTP (DASH) and HTTP Live…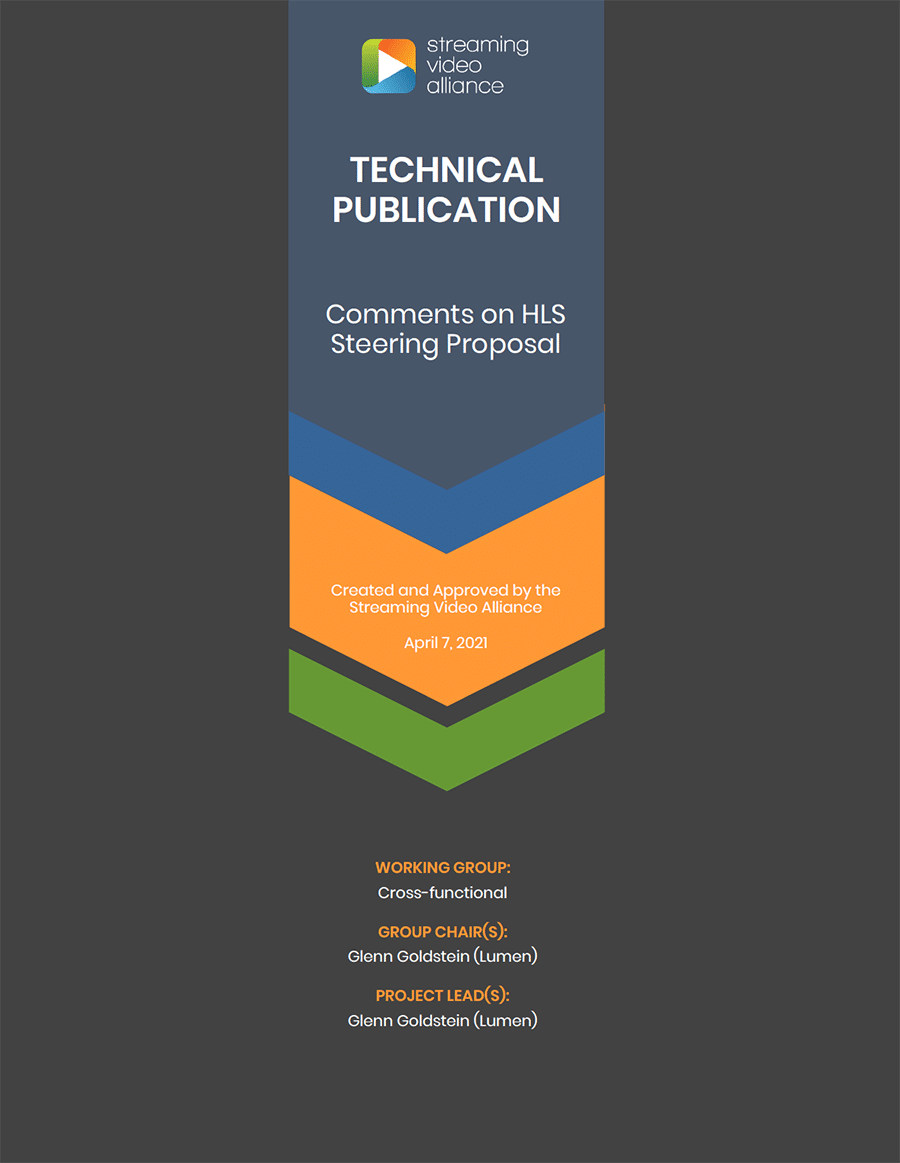 In this document, a cross-functional working group committee reviews and responds to the HLS Content Steering Proposal 1.1b1 and the…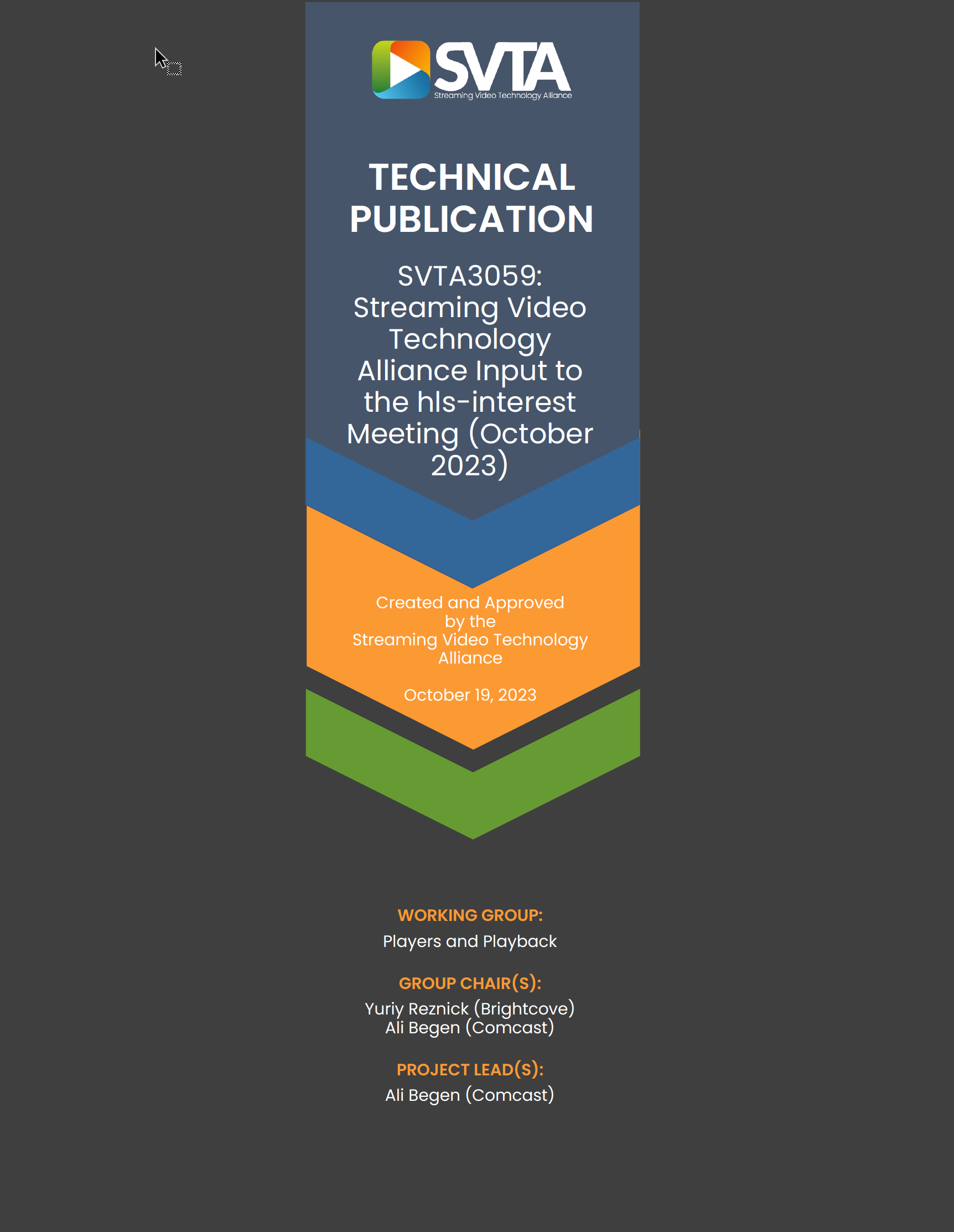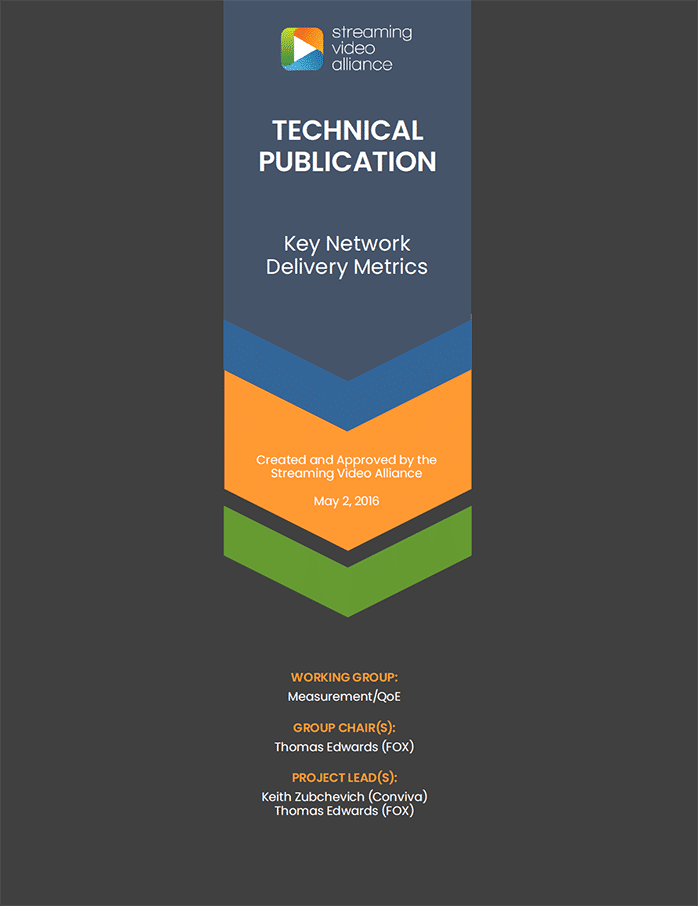 This document describes key network delivery metrics for streaming Internet video. The Streaming Video Technology Alliance Quality of Experience (QoE)…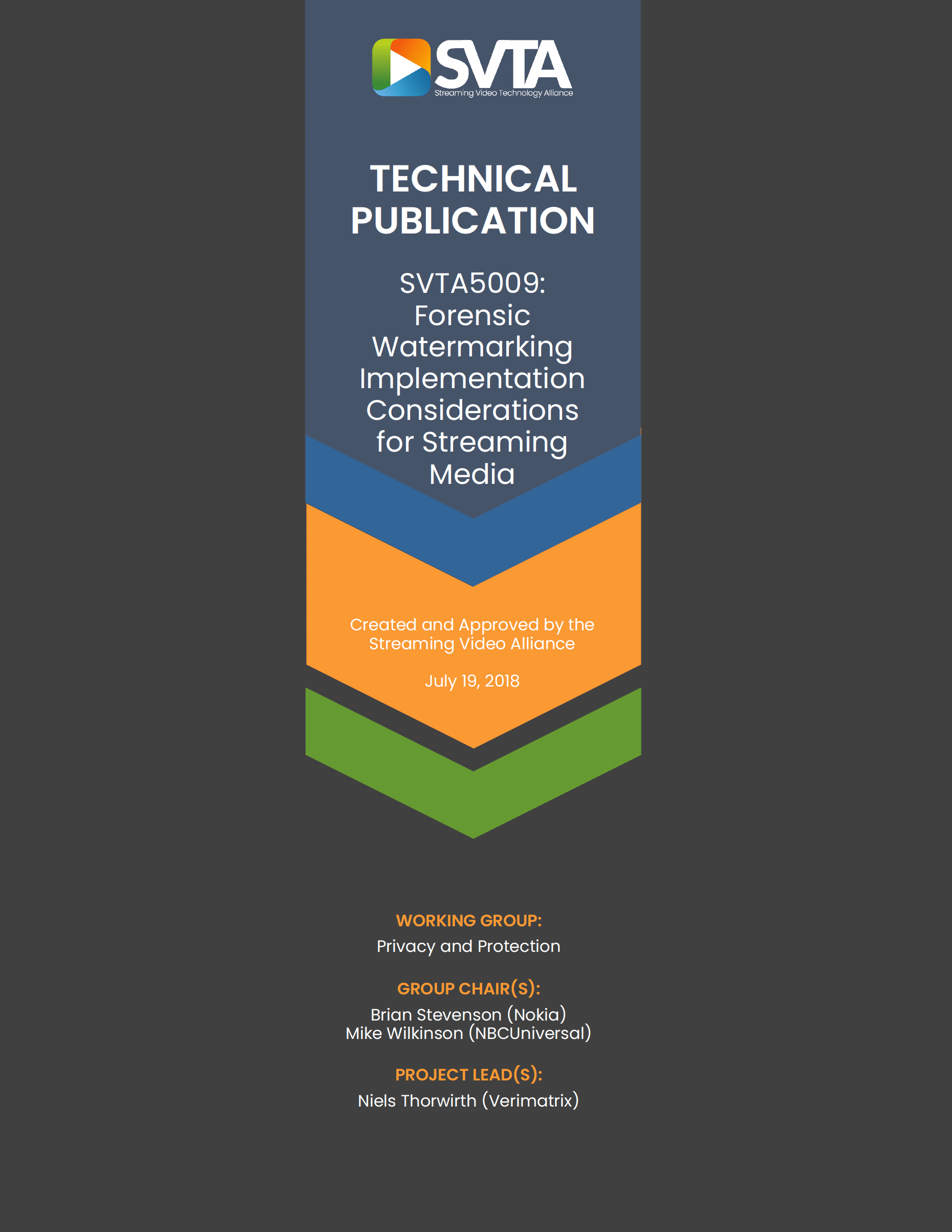 The piracy of online video content is a significant issue for content owners and distributors. This document explains the technology…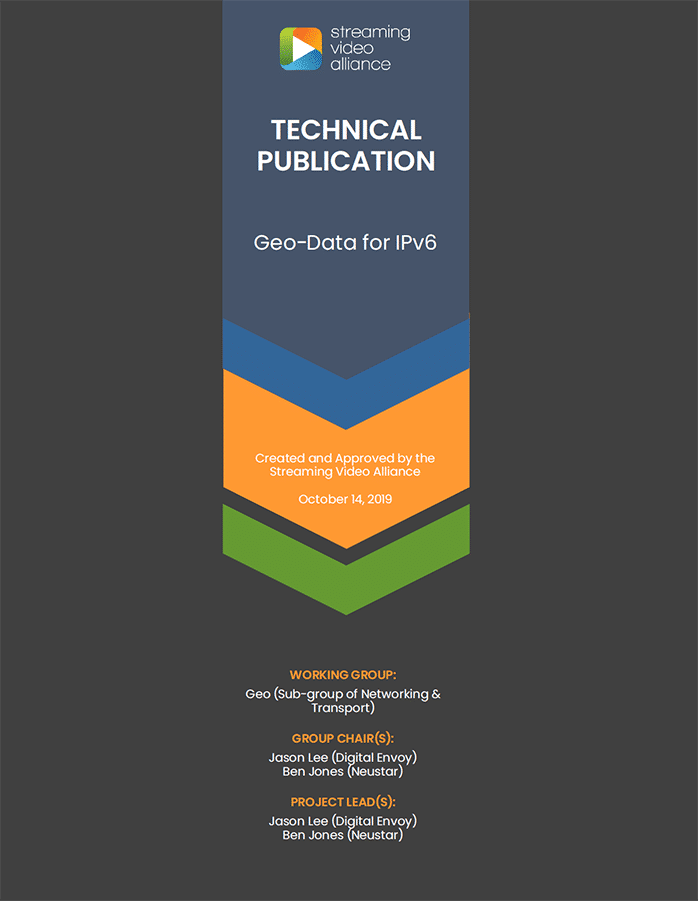 There are many different approaches to associating attributes to an IP address and many different attributes that can apply. There…
Advertisement insertion into OTT streams is a critical part of the overall user experience. Breakdowns in services or delivery can…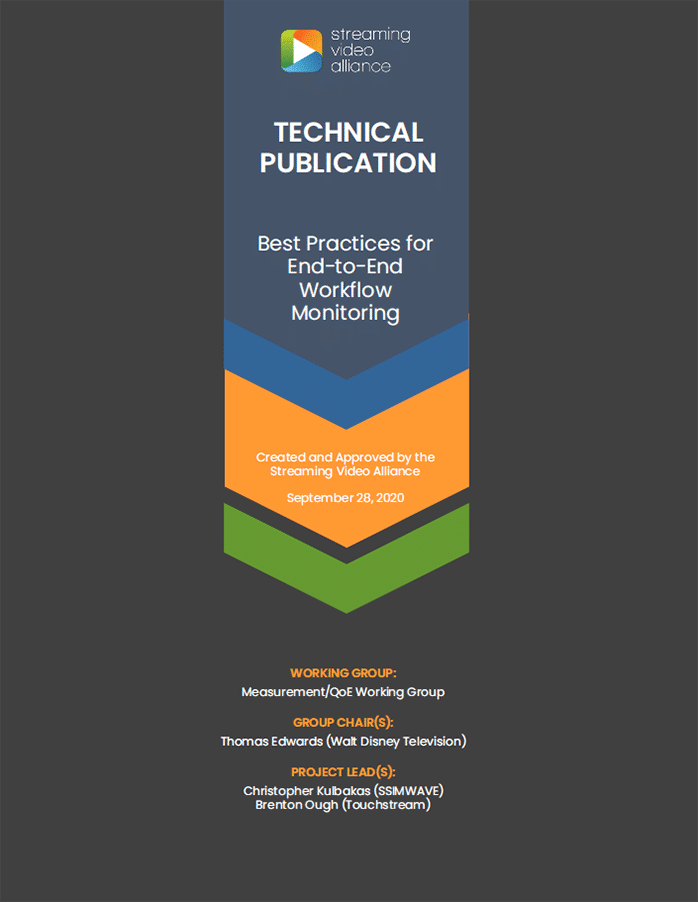 As the video streaming industry continues to mature, QoE expectations continue to rise in importance both as a value proposition…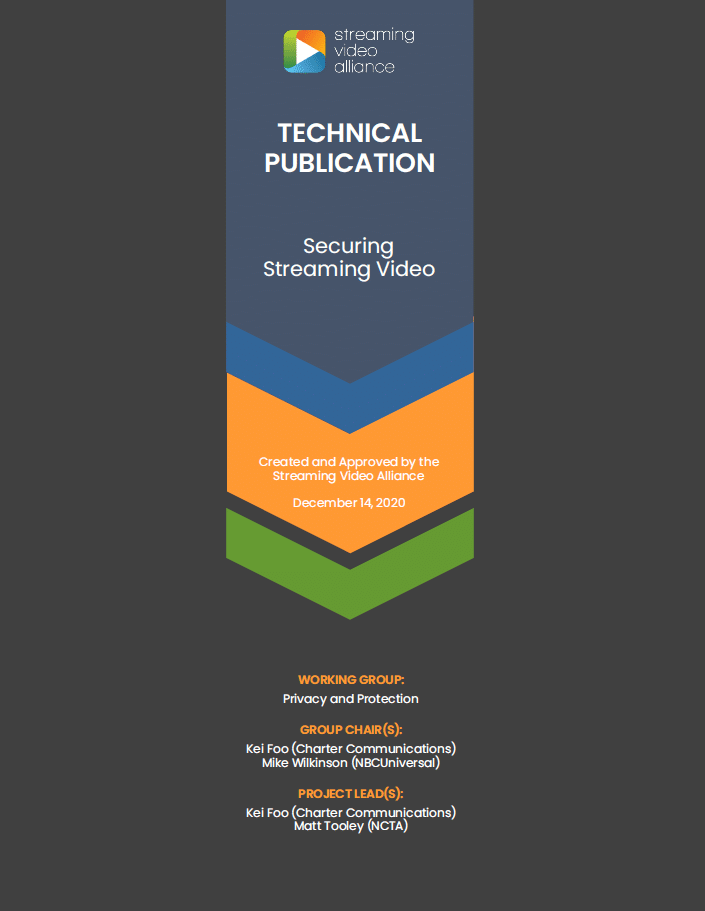 The ability to prevent piracy, take down illegal content, and act against illegal sources are key objectives of content protection.…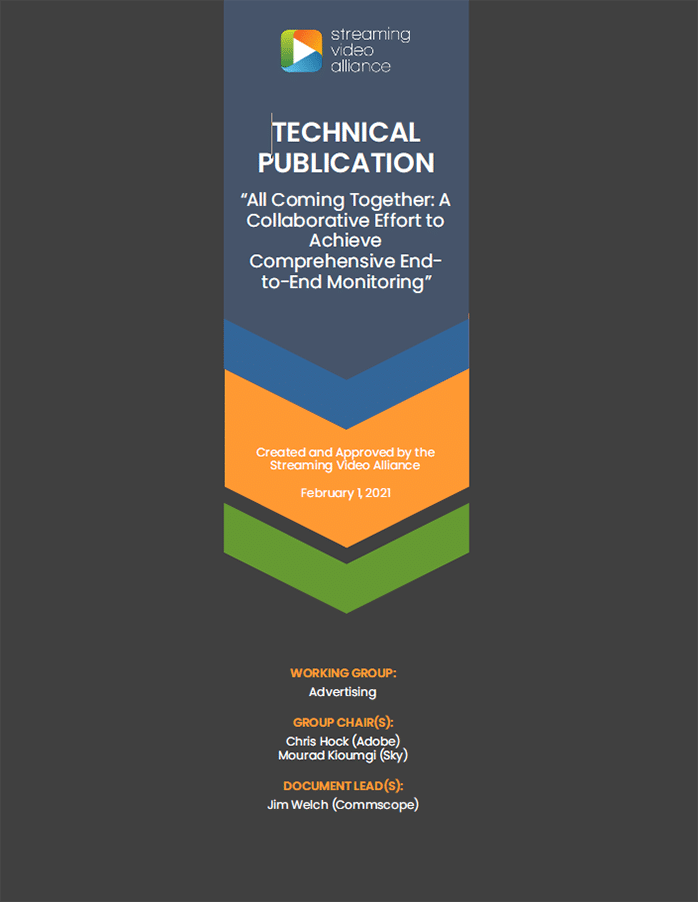 This paper, originally published in SCTE-ISBE Journal of Digital Video, Vol 5, No 1, December 2020, outlines a collaborative integration…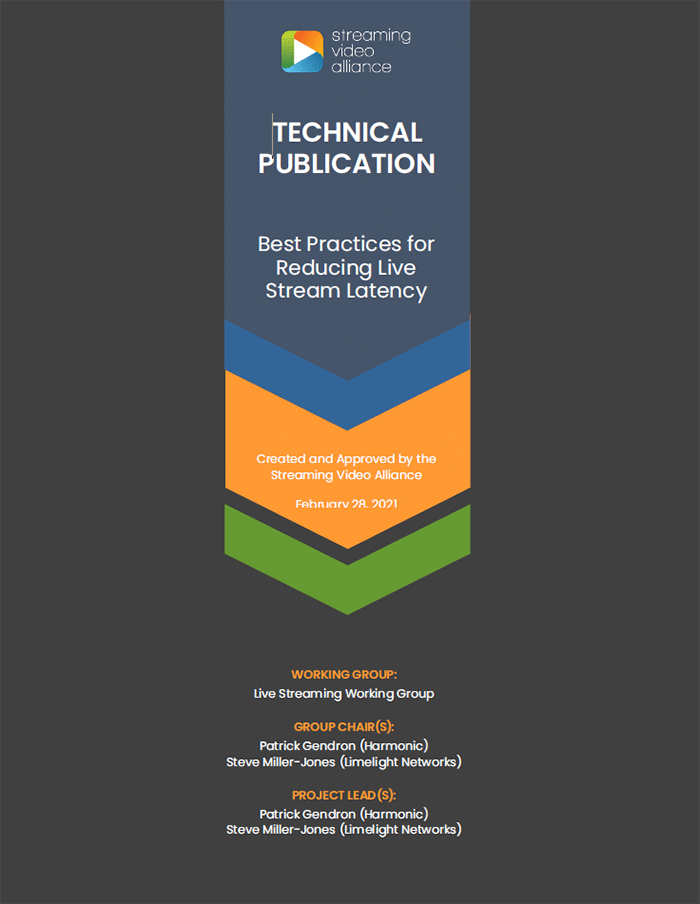 Over-the-Top (OTT) video streaming is accelerating towards a tipping point where broadcasters are simulcasting their content to both OTT and…
This document identifies the vulnerability points inherent in streaming video players and proposes some of the industry best practices to…