Architecting video delivery to handle skyrocketing demand
In recent years, content providers have faced unprecedented challenges: viewer numbers are soaring across every region of the world and appetites for more streaming content are growing as binge watching becomes more and more common. At the same time, consumer expectations for quality, reliability, and availability are reaching new heights, while competitive pressure from a crowded market of platforms has never been higher. A single rebuffering incident can drive a viewer to a rival service! Bigger numbers, higher resolutions, and geographic expansion have combined to create a perfect storm. Today traditional CDN delivery is simply not enough to provide a high-quality video experience to viewers worldwide.
What is Streamroot?
Streamroot makes video delivery more reliable and more scalable to offer viewers around the world better quality of service. The company has built a WebRTC-based mesh network delivery (peer-to-peer) technology to help broadcasters rise to the challenge of unprecedented demand. Streamroot was founded in 2013 in France, quickly became the market leader in device-side delivery technologies, and today powers over 20 million video sessions every day in every country in the world. The company was also recently acquired by CenturyLink to help expand their global CDN capacity.
How Does Streamroot work?
Streamroot intelligently multi-sources content delivery. Working in tandem with a video distributor's current CDN infrastructure, Streamroot's solution creates a secure mesh network to dynamically deliver video segments via the optimal source, whether it be a user device or a traditional CDN. Streamroot's algorithms utilize user location, ISP, device capabilities, network topology, content, and format to promote the best connections and intelligently adapt content delivery to each viewer. Platforms using Streamroot experience higher average bitrates and up to three times less rebuffering than with traditional video CDN solutions. The mesh distribution network enables video providers to expand their market reach globally and scale to spikey traffic, regardless of users' proximity to the CDN.
Integration
Streamroot uses WebRTC to deliver segments via peer-to-peer, meaning that the solution requires no plugin or extension for end users. For broadcasters deploying the technology, Streamroot integrates at the video player level.
Streamroot is supported for live and VOD streaming on all major web and mobile platforms, Android and iOS set-top boxes (Fire TV, tvOS), as well as smart TVs. On web, it offers plug-and-play integrations with the majority of open-source and proprietary video players on the market — hls.js, dash.js, videojs, Bitmovin, TheoPlayer, JWPlayer, etc. — for an integration that can be done in a matter of minutes. This mesh network delivery is also fully compatible with broadcasters' existing encoding, CDN, load-balancing, analytics, DRM and advertising (CSAI, SSAI) solutions.
Monitoring
Because each use case is different, Streamroot offers video distributors a great degree of flexibility and control regarding implementation. For example, customers may set specific parameters for certain traffic such as activation, upload / download per network-type, and SSAI detection. Streamroot's monitoring and insights show real-time and historical data including how much traffic is delivered via the CDN vs. P2P, offload during traffic spikes, number of concurrent viewers, device types, and quality of service.
How Does Streamroot's Technology Benefit the Streaming Video Industry?
Streamroot's device-side intelligence presents a unique approach to video delivery. Its solutions are designed to improve content delivery on both a micro (device) level, and on a macro (network) level.  Streamroot takes into account each device's instantaneous conditions to select the best delivery source and therefore promote the best quality for the viewer. At the same time, Streamroot uses the data provided by millions of devices to better understand network topologies, device telemetry, and specific use cases; this data is then used to constantly improve its delivery algorithms.
The Streaming Video Alliance has multiple working groups addressing video delivery. For example, in Open Caching, companies have come together to create a vendor agnostic approach to edge caching that connects all the constituents in the delivery workflow—network operator, CDN, and rights holder—by enabling them to share data about object delivery. Our goal is to figure out how to connect Streamroot to this Open Caching Network as part of the delivery value chain. In the Alliance's Live Streaming working group, they are actively addressing best practices for live delivery. We believe our innovative technologies provide one example, in a multi-technology strategy, to help increase scalability and reliability in a live environment.
The Streaming Video Alliance Provides a Platform for Collaboration and Opportunity
Streamroot is proud to be a member of the Streaming Video Alliance and appreciates the group's support through their Grant program. This industry association provides a collaborative platform among those who lead the future of video delivery. Particularly, the Alliance working groups are a platform to establish a seamless, resilient, and solution-oriented approach to the challenges faced in the video delivery industry, specifically those surrounding architecture, delivery, and interoperability.
About This Post
Each year, the Streaming Video Alliance opens its doors to innovative startups and small companies as part of its Membership Grant Program. For 2019, the Alliance welcomed a number of very interesting companies exploring and productizing technologies for the streaming video space. Streamroot is one of those. This blog is part of a series showcasing each of our Grant Program recipients, the technical problems they hope to solve, and the value they bring to the streaming video ecosystem. Note: Streamroot was acquired by member company CenturyLink in September, 2019.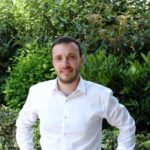 Pierre-Louis was the CEO and Co-Founder of Streamroot (which was acquired by CenturyLink).